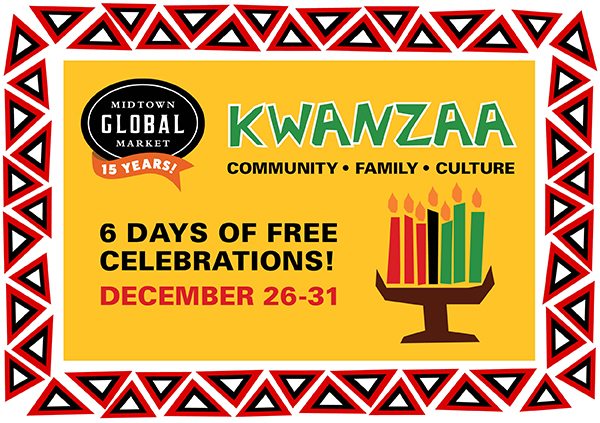 Head to Midtown Global Market for 6 days of events as part of the Kwanzaa Celebration!
This multi-day celebration of Kwanzaa runs from Sunday, December 26 through Friday, December 31. Community, family, and culture will be celebrated with a variety of educational and fun activities for all ages.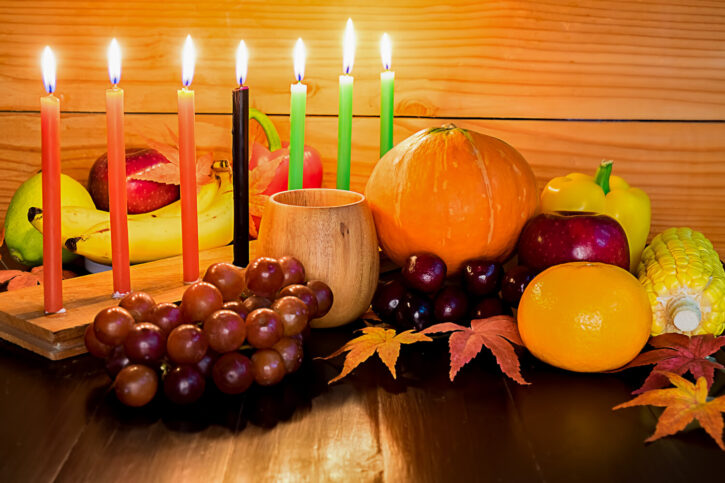 All events are free and open to the public. The schedule includes:
Sunday, December 26 from 12 – 3pm
Live music, crafts, Black entrepreneurial Pop UP with a variety of vendors, reading from a 10-year-old author at 1:30 pm
Tuesday, December 28 from 12 – 2 pm
Readings by Elder James the Poet
Wednesday, December 29 from 5 – 7 pm
Djembe Drum performance
Thursday, December 30 from 12 – 2 pm
Readings by Elder James the Poet
Friday, December 31 from 5 – 7 pm
Musical entertainment, early New Year's countdown and confetti throw at 6:30 pm
Street and ramp parking is available. Midtown Global Market is located at 920 E Lake St in Minneapolis.