You can share your love of your home state with this beautiful Watercolor Minnesota Map Canvas Print! Choose from eight different sizes of prints, all at the same price – just $5.45!
You'll receive an actual print shipped to your home – this is not a digital download. All you need to provide is the frame! Choose from sizes 5 x 7 all the way up to 13 x 19. You can also select if you want the print orientation to be horizontal or vertical.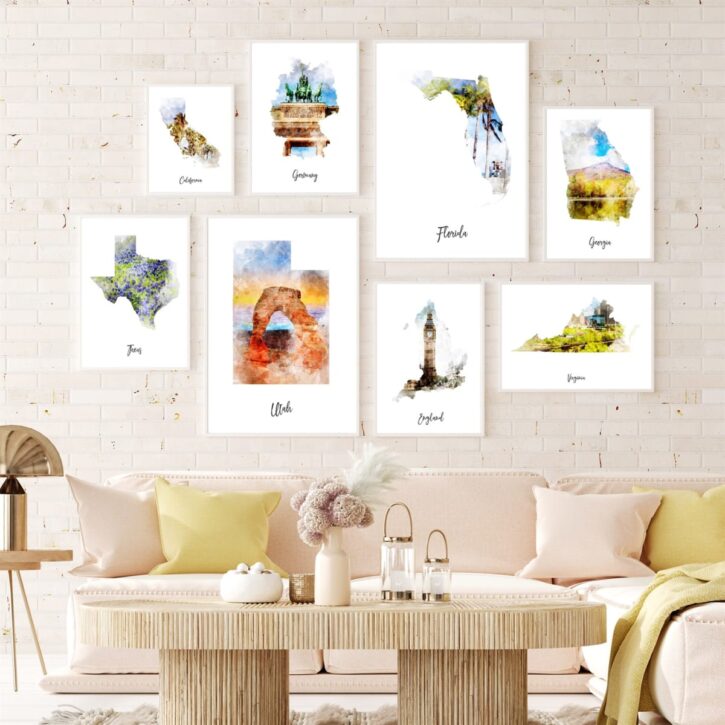 These watercolor map prints would make for stunning and unique wall decor for your home or office. Celebrate your honeymoon destination, your favorite city, your wanderlust, your hometown or heritage. These would also make wonderful gifts for your child's geography or foreign language teacher.
And they have lots more places besides Minnesota. There are over 200 different destinations to choose from – a great gift idea!
They have taken map outlines and filled them with a variety of beautiful vistas, city skylines, and landmarks. From France to Arizona by way of Italy and New York – these prints really are stunning.
Shipping is $3.99 for the first item and just $0.99 for each additional item, so consider ordering ahead for wedding gifts, anniversary presents – even Christmas! Head to Jane.com to get started with yours.