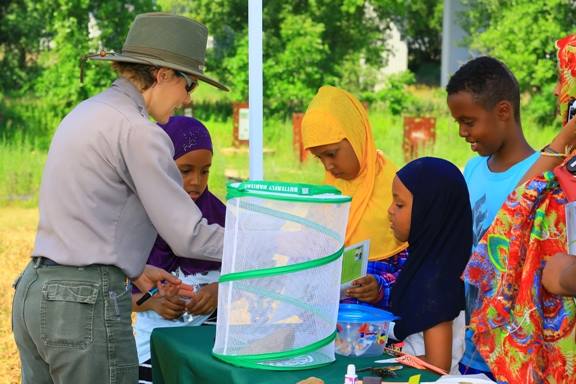 If your house is like ours you might have various cages around helping the monarch population.  Even if your house doesn't have any of these you can still enjoy the Pollinator Festival.  It takes place Saturday, August 3rd at the Bruce Vento Nature Sanctuary in St. Paul.  The event is free, no admission charges or tickets required.  You can enjoy the fun from 10-1.

Bee a friend, join our Pollination Celebration! Don't miss out on live music, food trucks, bird walks, picture stations, restoration events, live bees, and more!
This pollinator festival will engage community in learning about our pollinator relatives; who they are, what they do, what plants they like, and why they are important.
All ages, everyone is welcome, wear close toed shoes 🙂