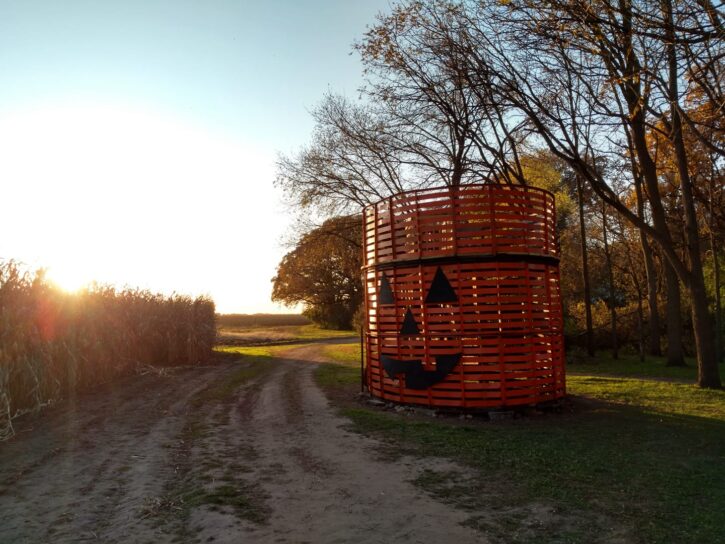 Pumpkin Patch Festival at the Nelson Family Farm is a favorite event for many families each fall! It's located near Litchfield and is jam-packed with activities for the whole family, included in the cost of admission.
This coming weekend (September 26) is the opening weekend, and then they are open various dates and weekends into the end of October. This is their 31st season!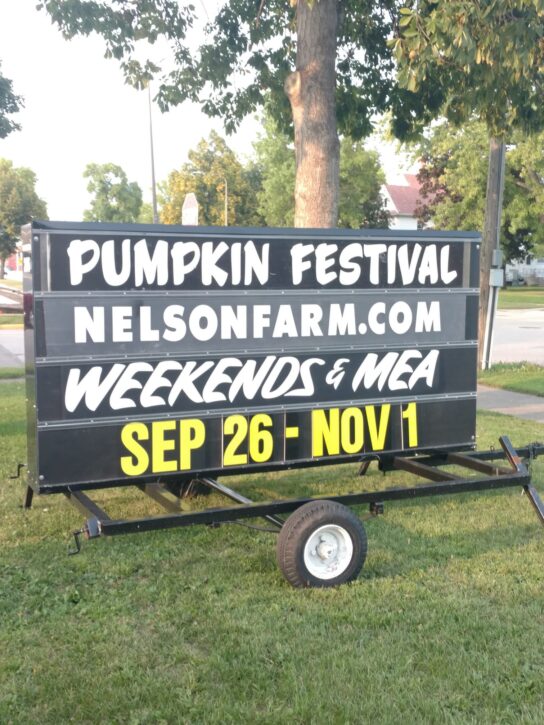 Please read their COVID-19 precautions HERE. Masks are required inside buildings, and they will be doing a symptom check and disclaimer at the entrance. You can print and sign your health check form in advance HERE to save time.
Hours:
Saturdays 11 am – 5 pm (also MEA Thursday and Friday)
Sundays 12 pm – 5 pm
Admission:
$10/person (2 and under free)
$15/person for a Season Pass
Directions:
In Litchfield, go West on 5th Street to the "T"
Turn left onto CSAH #1
(3.5 miles on black top)
Address:
23618 CSAH 1
Litchfield, MN 55355
Be sure to peek at the Special Events, as well! Grandparents save $1 on admission during Grandparents' Weekend (October 3 – 4), military gets in free during Military Weekend (October 24 – 25), and there's half price admission on November 1.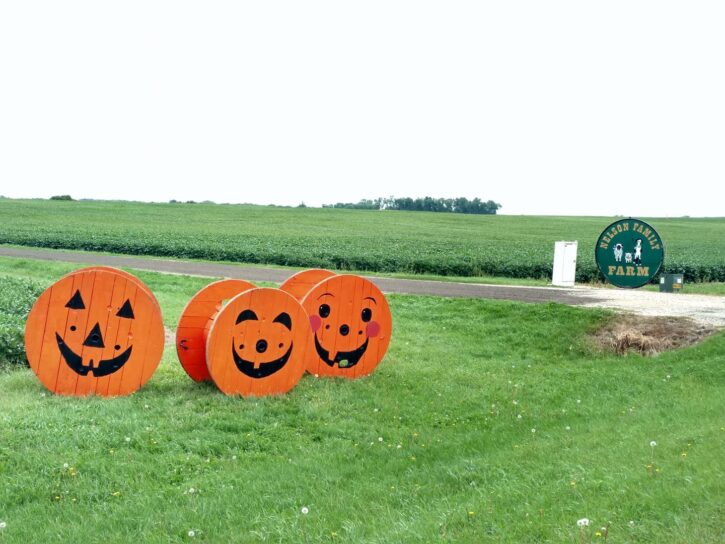 Some of the Fun Activities:
Mega Corn Maze!
Sod House
Dizzy Hill Tube Ride
Tire Mountain
School House
Large Tic Tac Toe and Checker Boards
Hamster Tube
Zip Line
Balancing Beams
Antique Machinery
Archaeological Dig
Lawn Mower Barrel Rides
Tree Fort with Slides & Tunnels
Farm Animals
Fun Houses
Pumpkin 500 Trike Race
Bouncy Balls
Barrel Races
Ag. Olympics
Corn Cob Golf
Farm Frisbee Golf
Farm Mini Golf
Farm Hideout
Soap Box Derby
Straw Maze
Hay Jump
Pumpkin Tower
Farm Trail
Twin Tower Hideout
Tunnels (new)
Face Painting*
Pony Rides*
Combine Rides*
Food for Sale*
Pumpkins, Gourds, and Corn for Sale*
*Requires extra charge