The Long Drive-In Theatre in Long Prairie (in central MN) is opening for the season! See what's new for 2023.

Yes this winter was long, just when we thought it was warm it came back again! Finally… we are seeing signs of SPRING and we have something we can look forward to.
Spring of course means one of our places has an opening date! It's almost time for the seasonal opening of the Long Drive In.
Located near Long Prairie in central MN it's a favorite for many. They've been a favorite summer destination for central MN since opening in 1956.
The 2023 opening has just been announced, well sort of. They plan to open soon, this coming weekend of April 21-22, IF the weather cooperates.
With this crazy winter, it's up and down temps and lets not forget the snowfall, they are a little cautious to give an opening date.
For the up-to-date opening info, contests and weather announcements check their FB page.
When they do open though… The prices are great, the extra fun is free and the venue is like stepping back in time.
Also it looks like RV and Tent stay overs will again be available with self check-in this season. Link will be provided on their website when they have the site ready.
They made some changes with their rules but not enough to affect the fact that there is still fun to be found! Some of these were made since COVID and could be relaxed but for now they are still on their website so we are sharing the list until we hear otherwise. Remember it's a small business and not very many drive-in's are still operating so please be respectful of their rules and guidelines.
Cash or check preferred. We do accept Credit cards for an additional $1 transaction fee.

Stay Under the 5mph speed. Children are at play.

Because children are at play, NO GLASS BOTTLES or containers of any kind are allowed on our lot.

RV's & TRAILERS MUST ENTER THROUGH EXIT! Your RV/camper will not fit through the entrance.

Outside food is NOT allowed. We have a full service concessions that is open all night. A very large percentage of the ticket sales goes immediately back to the studios. The concessions is how we keep our doors open for you to enjoy!

Know how to TURN YOUR LIGHTS OFF manually. This includes pickup truck cargo lights so they are not turning off and on throughout the night.

PETS are always welcome as long as they are not disturbing anyone and YOU MUST clean up after them. Also, please have them leashed in respect for other movie goers as well as your pets safety. They are not allowed in concessions unless they are a service animal.

Don't try to sneak in. You will PAY DOUBLE admission when caught. ($16.00) Hold onto your ticket as we can ask for it as proof of admission.

Watch where you park and be wary of other drivers. Our management cannot be held responsible for damage to your vehicle.

Alcoholic beverages are not allowed into the movie theatre.

There is NO refund if you leave early.

Lastly, remember other viewers are trying to enjoy the movie. Please be respectful, keep your vehicle lights off, and keep noise down.

Cars spaced 6 feet apart. We are adding posts to avoid any parking confusion. Our lot will be expanding to include grassy area in back as well as camping area to accommodate more vehicles.
Movies must be watched from inside vehicles.
Concessions will be limited. They will post the limited menu online prior to opening. Plexiglass has been installed inside concession to separate lobby area from back of counter. Staff will use hand sanitizer between each customer.
Additional portable restrooms are being permanently installed to avoid lines to bathroom and those will be cleaned every 30 minutes as per CDC guidelines.
Opening Weekend is dependent on the weather. Check their FB page for updates and to confirm… especially if you are traveling any sort of distance.
A little more information about the Long Drive-In
Welcome to The Long Drive-In Theatre! We have been a favorite summer destination for central MN since opening in 1956. Generations of theater-goers have had the opportunity to enjoy movies under the stars from the comfort of their car, lawn chair, or blanket.
Enter the Drive-In before nightfall to ensure you catch entire movie. 2nd movie follows the first after a brief intermission for snacks. Please see "movies & menu" tab for concession prices. We do NOT close due to rain.
About the Author
Latest Posts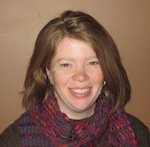 Kristi is married with twin daughters. She grew up on a small dairy farm, but now lives in the south metro area. She enjoys finding free or thrifty things to do whether they are outings close to home or last minute adventures to far-away places.
Kristi can also be found enjoying estate sales, attempting to garden, volunteering in the wetlands or a favorite thrift store, or maybe just enjoying a good play in one of the many theatre venues in the area.