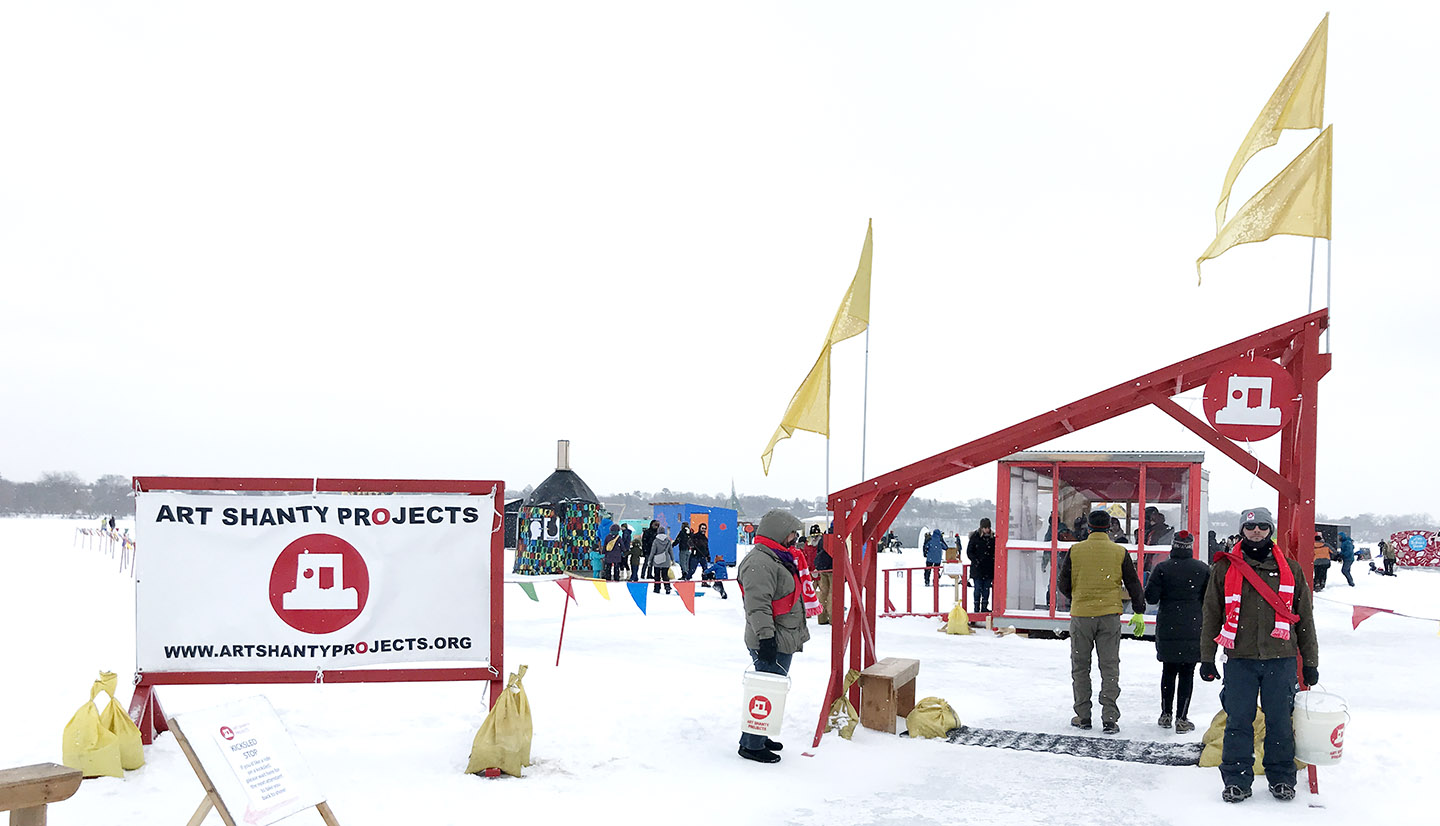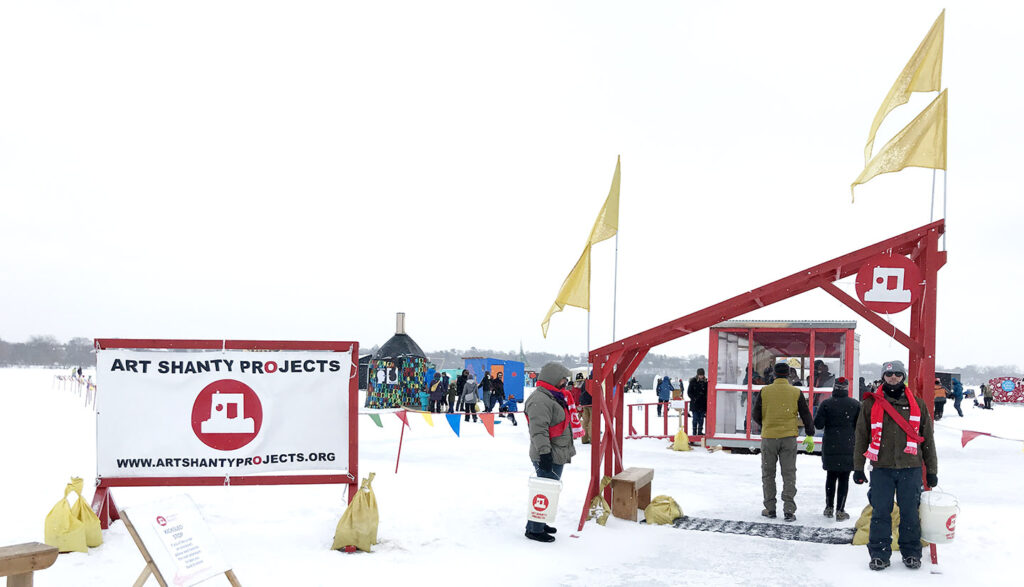 Perhaps you've heard about the Art Shanty Projects or maybe not. The Art Shanty Projects have been happening for several years, aside from taking a little break. The first time we enjoyed them we found them in the White Bear Lake area and then more recently on Bde Unma/Lake Harriet.
The Art Shanty Village on the lake is one of our favorite winter activities and something we all enjoy together.
The Shanty Projects will Once again be open for four weekends with opening weekend on January 15th-16th and weather dependent will close up on February 6th.
We've been to the Art Shanty Projects at least three different years and each time loved it. Although it is a suggested donation event nobody will be turned away. The temporary village on the ice is really something you just need to experience first hand. Each individual Shanty has its own story, brought to life in an interactive artistic form. There is a big difference this year, ALL projects are open-air, this will not stop the fun though!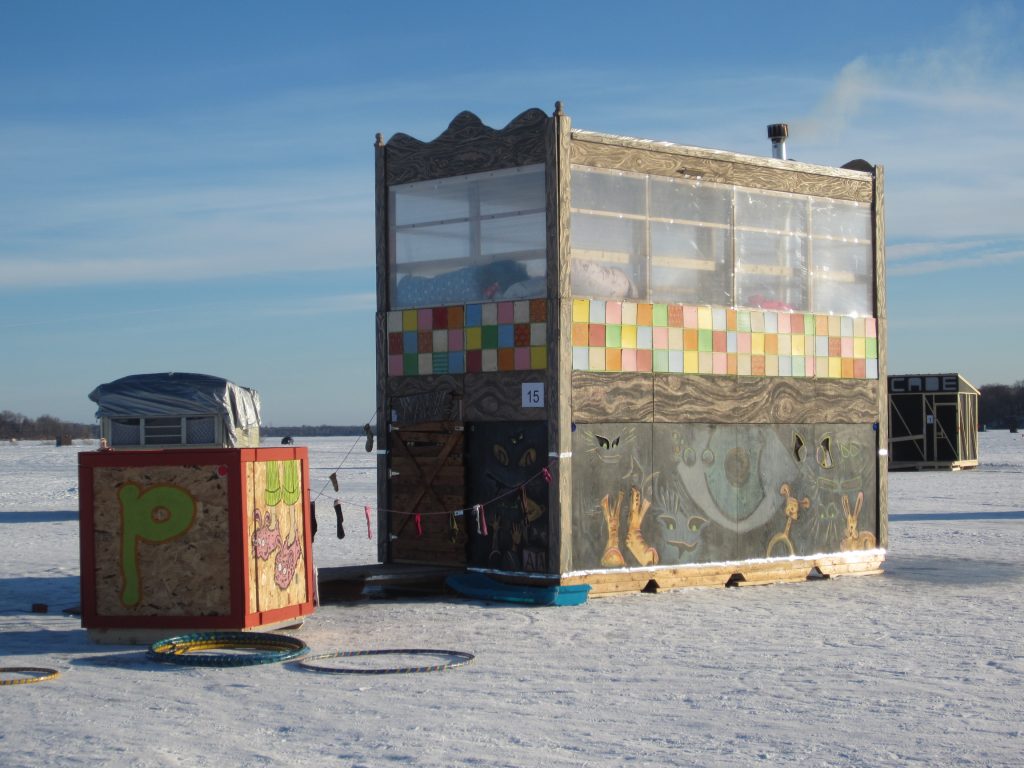 Tips for Visiting the Art Shanty Projects
A few tips and helpful hints if you decide to visit the Art Shanty Projects:
Dress warm, layers if possible. You'll be on a lake and sometimes the wind is very different than what you think it will be.
Suggested donation is $10-20. No one turned away! All are welcome.
Wear comfortable but yet warm boots. Again you will be on the ice, but also walking around. This is MN, this is winter.
There will be food trucks each weekend however they kindly ask With COVID safety in mind, that all food and beverages be consumed on shore and not be taken into the shanty village.
Keep an open mind. There's a list of the Shantys and it gives a description for each one. We decided to be surprised with some of them and did not read anything, just walked up and enjoyed each one for what it was. Sort of like "What's behind door #1".
GO and HAVE FUN. It really is something everyone in MN needs to experience.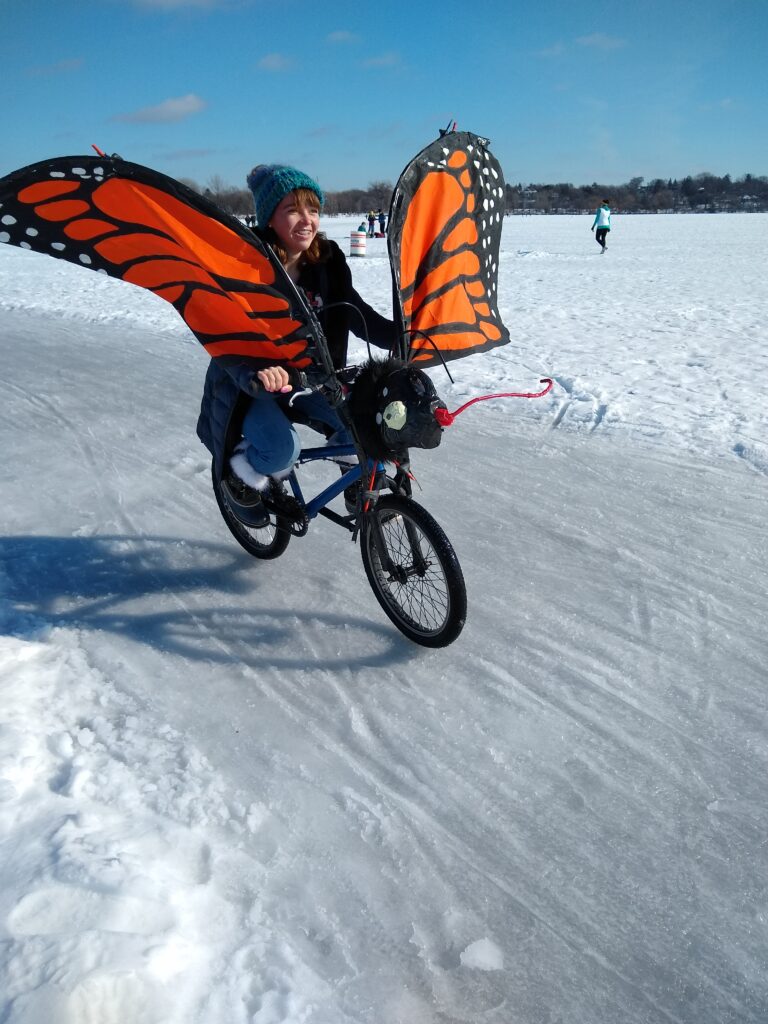 Additional information about the Art Shanty Projects:
Art Shanty Projects transforms a frozen lake surface into a creative community space that is part art gallery, part art residency and part social experiment. Thousands of people are drawn to our outdoor event during a time of year when weather often keeps residents isolated. The unpredictable wind-swept, snow-covered location challenges artists to generate platforms for unique experiences while contending with natural and human elements.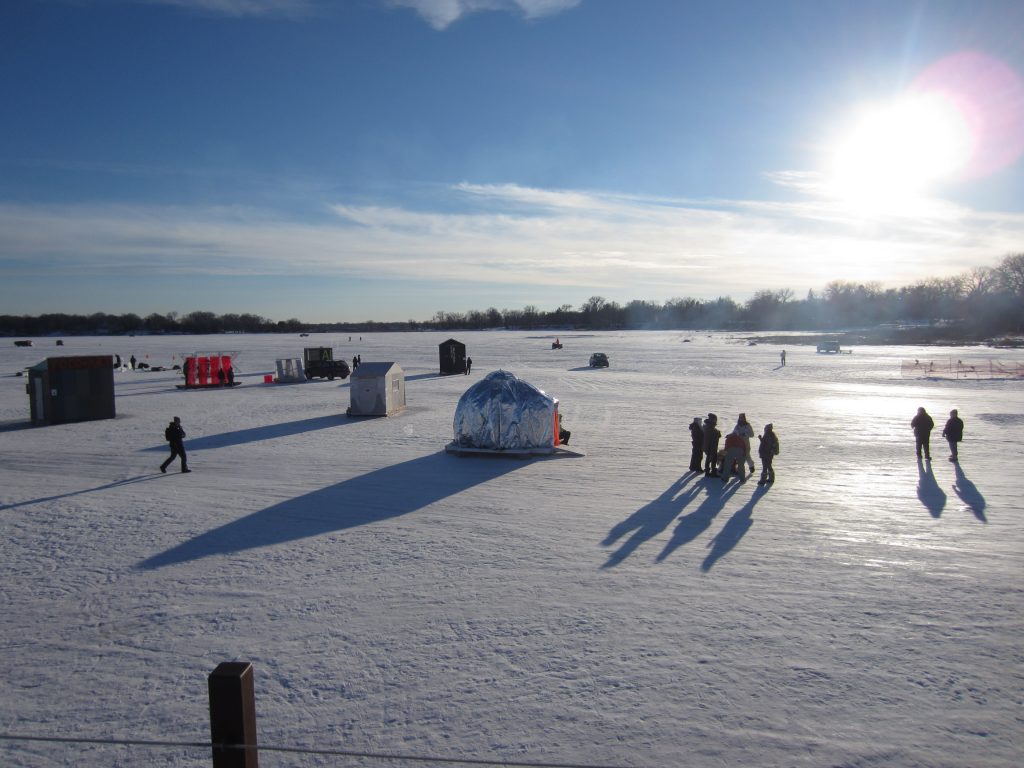 Past shanty artists have elicited public interactions around such varied activities and inspirations as stress-relieving practices in a geodesic dome, curling competitions, lively debate forums and soap-box proclamations, kinesthetic pedal-powered polar bear puppet rides, a life-sized music box, a giant zoetrope, and an imaginative elevator ride. Artist-audience interactions have become integral to the project's mission.
In addition to the interactive multidisciplinary component of the shanties, programs of performance art happen throughout the four weekends of the festival. This work takes the form of multiple, smaller performances and interactions that are not necessarily tied to a particular shanty, sometimes take place within a structure, and sometimes happen in and among the visitors walking on ice. Past programming has included creation of a living snow globe, 'snowga' (yoga in snowsuits), spontaneous a cappella singing on the ice and art car parades.
If you like to plan, check out the schedule for each day here.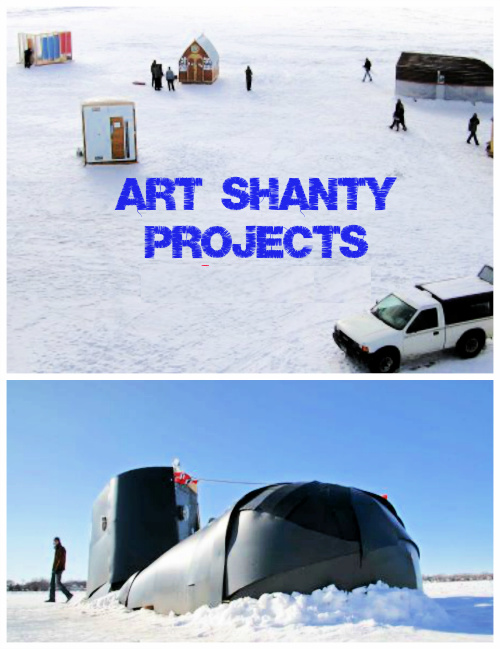 About the Author
Latest Posts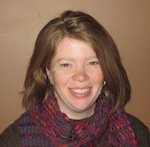 Kristi is married with twin girls in high school. She grew up on a small dairy farm, but now lives in the southern suburbs of the Twin Cities. She enjoys finding free or thrifty things to do whether they are outings close to home or last minute adventures to far-away places.
Kristi can also be found enjoying estate sales, attempting to garden, volunteering in the wetlands or a favorite thrift store, or maybe just enjoying a good play in one of the many theatre venues in the area.