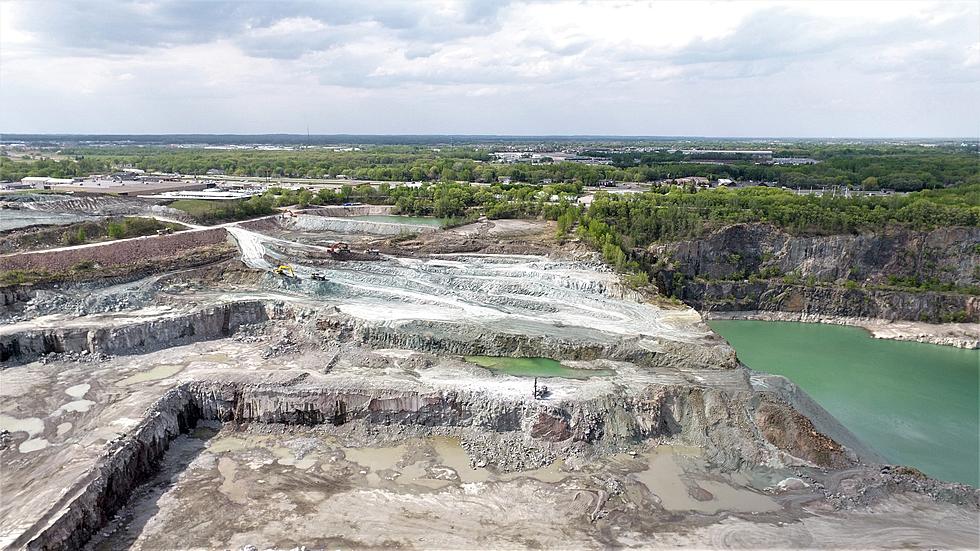 Those of you that live in and around the St. Cloud/Waite Park area are familiar with the nickname "Granite City".  Others in different areas of the state may not be familiar with that.  A large amount of Granite can be found in the area, thus how the nickname came to be.
This Wednesday, June 13 you have a chance to take a Martin Marietta Granite Quarry Tour.  The Granite Quarry is not typically open for tours, so this is a rare opportunity.  The tour will last about 45 minutes.  The event takes place from noon-5.  Buses will be available to transport people from the ball fields at 1300 Great Oak Drive, Waite Park, where there is also free parking. The buses will be running continuously to transport you to and from where you need to be.
There's a small $1 fee per person and the money and proceeds are going back to the City of Waite Park to assist in their annual Waite Park Family Fun Days, held June 11-16th this year.
More information about the tour event can be found here.  We love factory and company tours, and although we are unable to attend this one, I hope many of you will take advantage of it and get an inside look of how granite quarry operates.