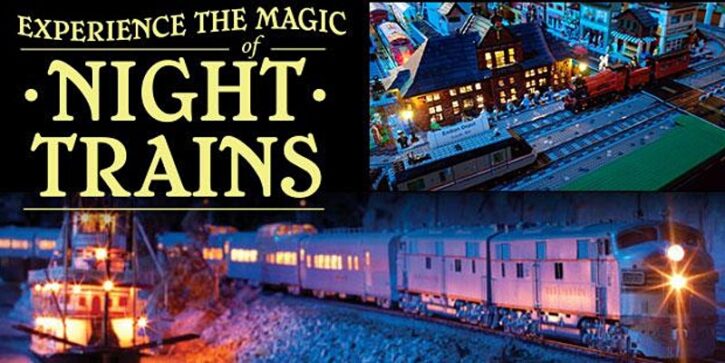 **Update: Night Trains has been extended through April!
It's time for another favorite seasonal tradition – Night Trains!
Night Trains is a special holiday tradition at the Twin City Model Railroad Museum in St. Paul. The fun kicks off this Saturday (yes, Halloween) and will take place every Saturday afternoon/evening from 3 – 7 pm through April 24, 2021.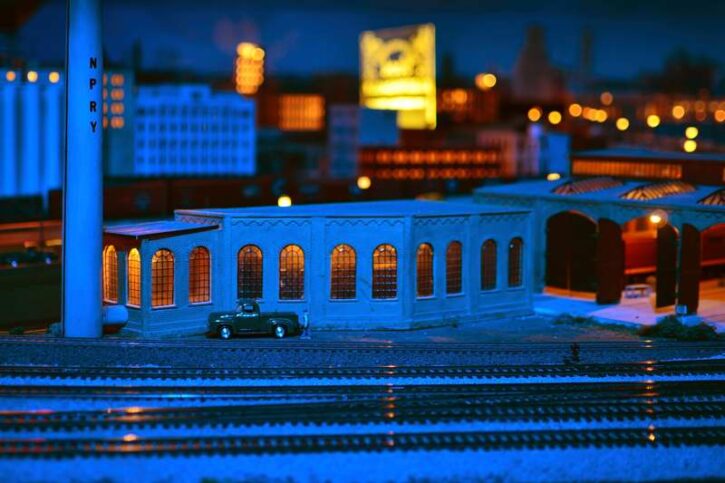 Tickets will be sold for 2-hour time blocks and are priced at $15/guest (kids under the age of 4 are free). You must purchase your tickets in advance HERE. Capacity will be limited due to COVID-19, and masks are required by all staff and guests over 2 years of age.
The museum's collection of model trains of all scales and toy trains of yesteryear come alive throughout the Museum (Sorry, no real trains to board and ride on !). Night Trains Season magic begins as the lights are turned down and the buildings and street lights glow warmly, setting the scene for specially lighted models of operating vintage passenger trains. The make believe town of Matlin is buried in a blizzard, and throughout the Museum the layouts are adorned with miniature Christmas lights and decorations.

Halloween Night Trains – October 31st – See spooky trains and Halloween decorations on the layouts! Costumes are welcome!

November – We are switching from Halloween trains to winter decorations and then to Christmas decorations.

January – Christmas decorations will end January 23rd but we will maintain winter decorations through March!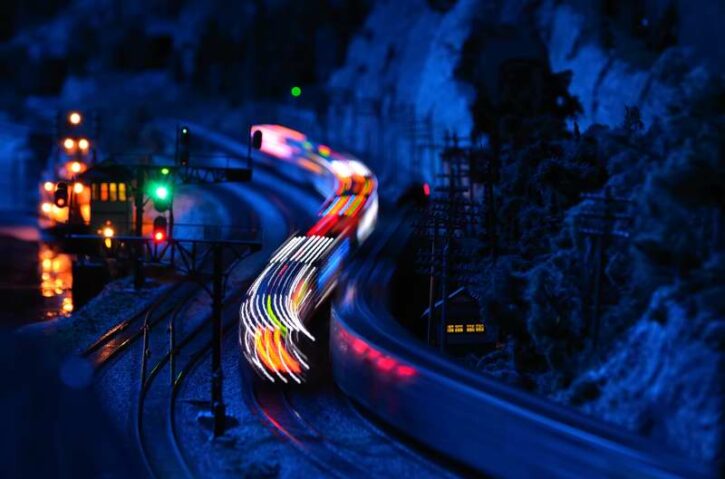 Twin City Model Railroad Museum is located at 668 Transfer Rd, Suite 8 in St. Paul.