We are super excited. The WIZ is coming to Children's Theatre Company! The WIZ is a joint venture between CTC and Penumbra Theatre.  If you aren't familiar with The WIZ, I won't spoil it for you, but can tell you it shares a strong resemblance to The Wizard of Oz.  Although it is similar, there's so much that is different too.  I can tell you one thing for sure, The WIZ is full of excitement, music and fantastic energy.
I had the opportunity for a behind the scenes sneak peek of it and this is a production you don't want to miss.  The one-of-a kind costumes are amazing.  On the tour of the costume shop, we saw glimpses of all the colorful, creative clothes and wigs coming to life.
Watching the cast rehearsing one of their songs was amazing.  By the smiles and laughter along with the energy in the room, I could tell they love this show and are excited to bring it to the stage.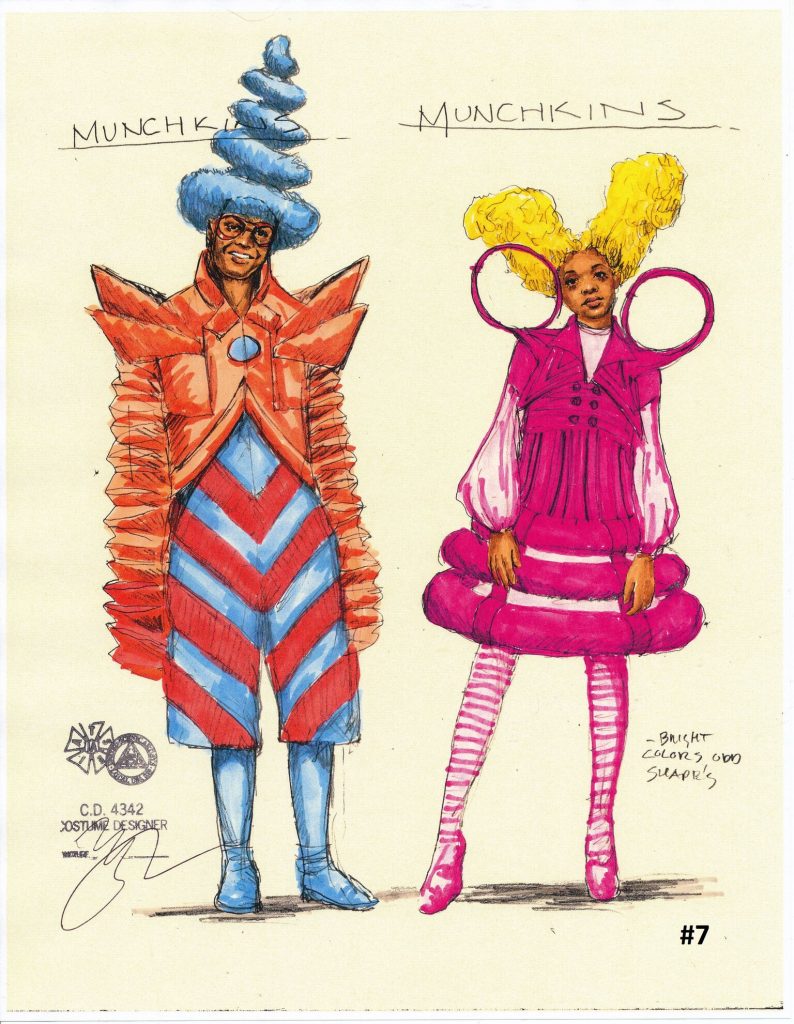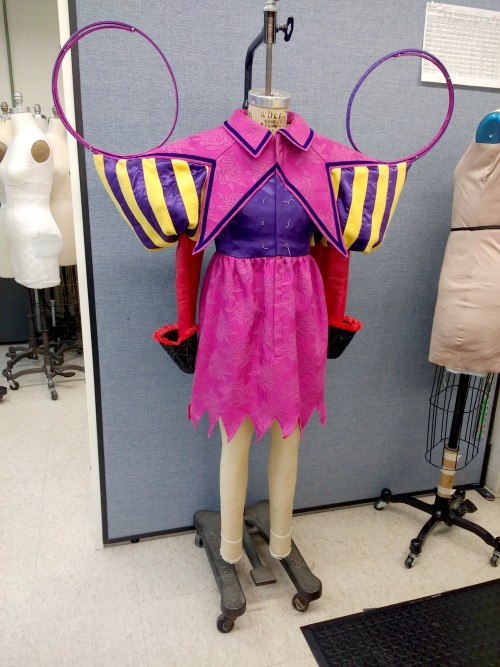 Discount Code:
The WIZ runs January 23rd- March 18th with a run time of about 2 hours.  Because we love to help you save you money, we have two deals for you.  First we have a giveaway contest for two tickets (to be used for weeknight performances T-F) at the bottom of the post.  We also have a 20% off discount code that can be used towards the purchase of tickets.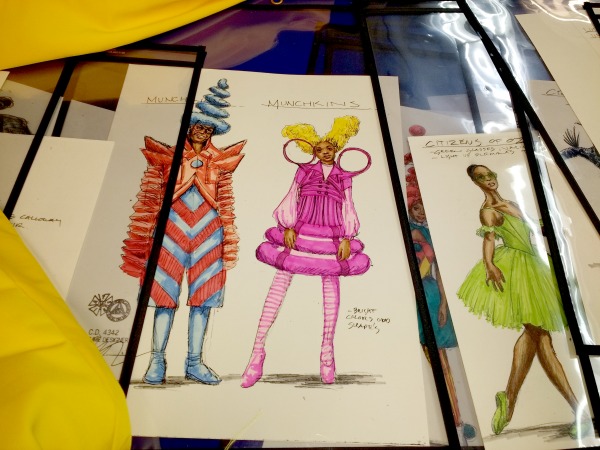 Minneapolis, Minn. – Children's Theatre Company (CTC) in partnership with Penumbra Theatre will present The Wiz, adapted from L. Frank Baum's classic story The Wonderful Wizard of Oz; directed by Lou Bellamy, Founder and Artistic Director Emeritus of Penumbra Theatre Company, assistant directed and choreographed by Patdro Harris (Broadway credits as Choreographer for A Raisin in the Sun), with music direction by Sanford Moore (Musical Director at Penumbra Theatre). The extraordinary cast includes Paris Bennett (American Idol top five finalist 2006) as Dorothy, Dennis Spears (Ivey Award for Excellence in Acting, Member of the Minnesota Music Hall of Fame) as Tinman, CTC's Performing Apprentice Dwight Leslie as Scarecrow, Aimee Bryant (CTC's Akeelah and the Bee) as Addaperle, T. Mychael Rambo (Guthrie Theatre, Ordway Center for the Performing Arts, Park Square Theatre, Mixed Blood) as The Wiz, Rudolph Searles III (Ordway Center for Performing Arts, Chanhassen Dinner Theatre, Park Square Theatre) as Lion, Greta Oglesby (Guthrie Theatre, Oregon Shakespeare Festival, Goodman Theatre, and more) as Aunt Em/Evillene, and Jamecia Bennett (Guthrie Theatre, Lab Theatre, Park Square Theatre, Capri Theatre) will take the stage as Glinda/Crow/Ensemble.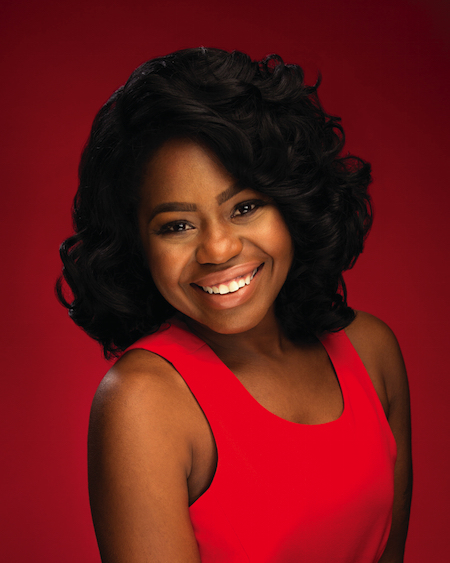 The production also includes scenic design by Vicki Smith (Bay Area Critics Award, Drama-Logue Award, Colorado Theatre Guild Henry Award, Denver Critics Award), costume design by Mathew LeFebvre (Guthrie, Signature Theatre, Minnesota Opera and others), lighting design by Don Darnutzer (Broadway credits as Lighting Designer for It Ain't Nothin' But the Blues) and sound design by Sten Severson (CTC, Broadway, West End, Off-Broadway, Public Theatre (Audelco Award).
"My concept for our production is rooted deeply in African American history & custom," stated Director Lou Bellamy. "Dorothy's journey from (in our production) Nicodemus, Kansas to the Wiz's palace in Harlem, pays homage to the Great Migration made during Reconstruction by thousands of African Americans from rural environs to urban living."
Children's Theatre and Penumbra Theatre are excited to embark upon an historic partnership that will bring Minnesota audiences the best of what both companies offer. Long heralded as the leading theatre for young audiences in the country, CTC creates artistically excellent, sophisticated theatre for multigenerational audiences, while Penumbra Theatre, the leading African American theatre company in the nation, produces artistically excellent, socially responsible drama depicting authentic representations of black life and culture. Both companies bring a passion for advocacy for their often underserved audiences, and have pioneered educational programming that innovates within the field – CTC's critical literacy work and Penumbra's racial justice work will allow these two treasured companies to forge something together that neither could do alone. Leadership at both organizations is committed to forging a deep and equitable partnership that will indelibly impact both for the better.
"It is a great thrill and honor to partner with Penumbra Theatre," stated CTC Artistic Director Peter C. Brosius. "They are a major force in the national theatre world as well as a local treasure. The insights and experience they bring to this partnership have been extraordinary and we look forward to continuing to find ways to work together."
"This relationship isn't transactional," stated Penumbra Theatre Artistic Director Sarah Bellamy.  "We are getting to a space of depth and real honesty with each other in terms of our conversations about equity, what our aesthetics are, how we can create a proactive, equitable, shared learning environment and that feels very unique."
Ease on down the road with Dorothy and her friends with a dazzling mixture of rock, gospel and soul music. Embark on this Oz-some adventure through a magic land where you will meet funky monkeys, winkies, Addaperle and Evillene. You don't need a wizard—just believe in yourself to find home and feel that brand-new day.
To learn more about this partnership between CTC and Penumbra Theatre, take a look at this video here.

Reader Giveaway:

One lucky Thrifty Minnesota reader will win 2 Weeknight Tickets to Children's Theatre Company The Wiz!! (2 tickets for any weeknight performance that isn't already sold out – that's any Tuesday through Friday performance.) To enter, just complete the entry form below by 11:59pm ET on 1/29/18. Good luck!!