Bring in items in need of repair to a Fix-It Clinic near you to see if they can be repaired for free!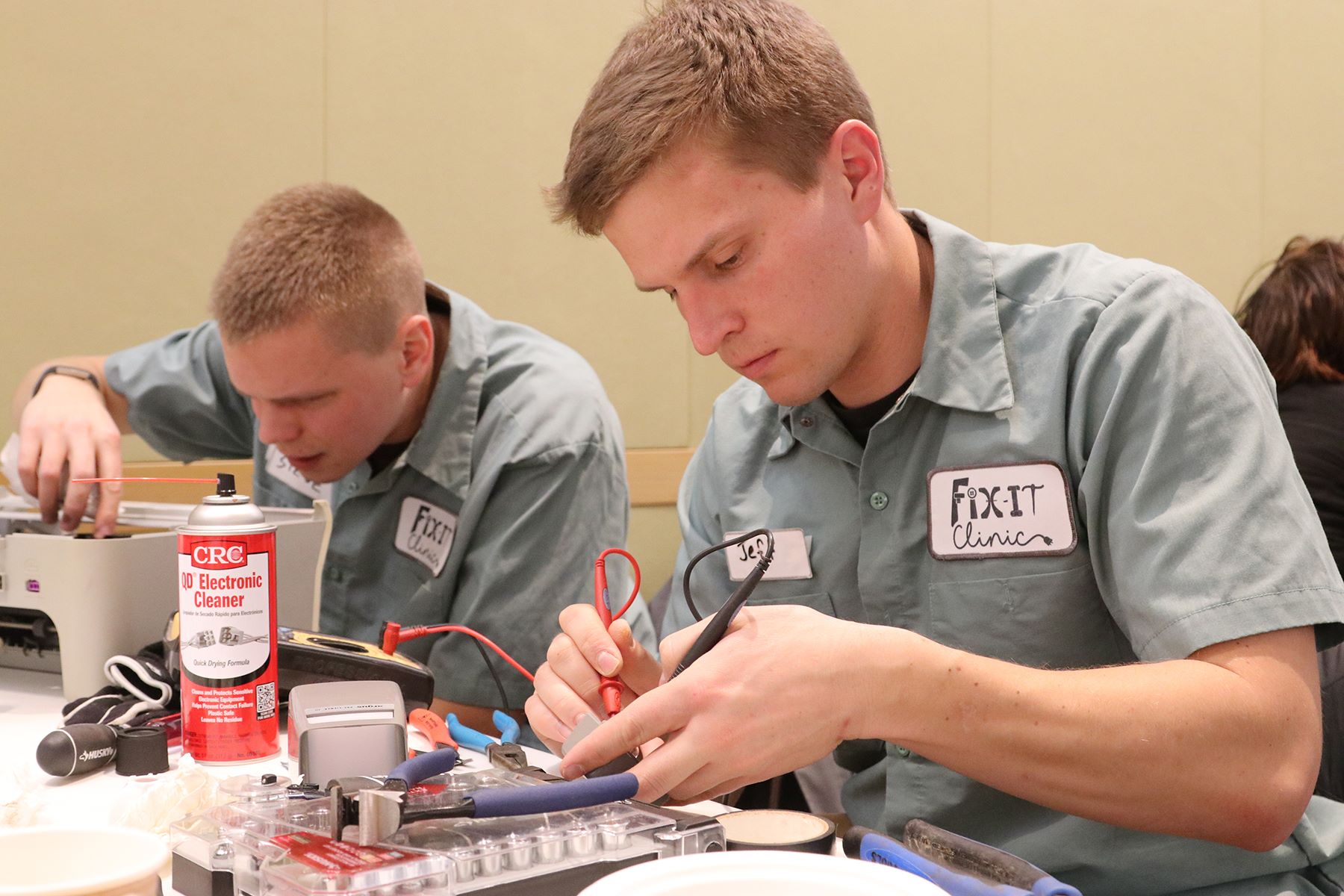 We've written about Fix-It Clinics before as a great way to save money and reduce waste.
Many times those of us who are not handy (raising my hand here!) tend to just buy a new product and throw the old one away. But oftentimes, these items can be fixed with a little bit of knowledge and time.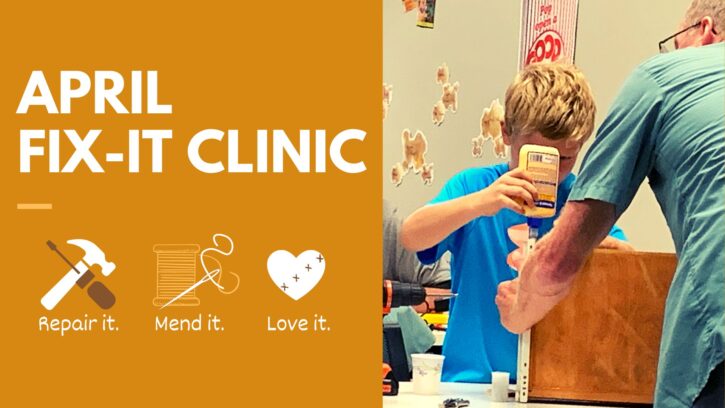 Get some help from the experts at one of the upcoming Dakota County Fix-It Clinics! The next one is happening soon, Saturday, April 15 from 12 – 3 pm at Pleasant Hill Library in Hastings.
If you can't make it to this one, mark your calendar for one of the other clinics in 2023 (check the schedule here). They're happening in Eagan, Farmington, Inver Grove Heights, Lakeville, Rosemount, and St. Paul.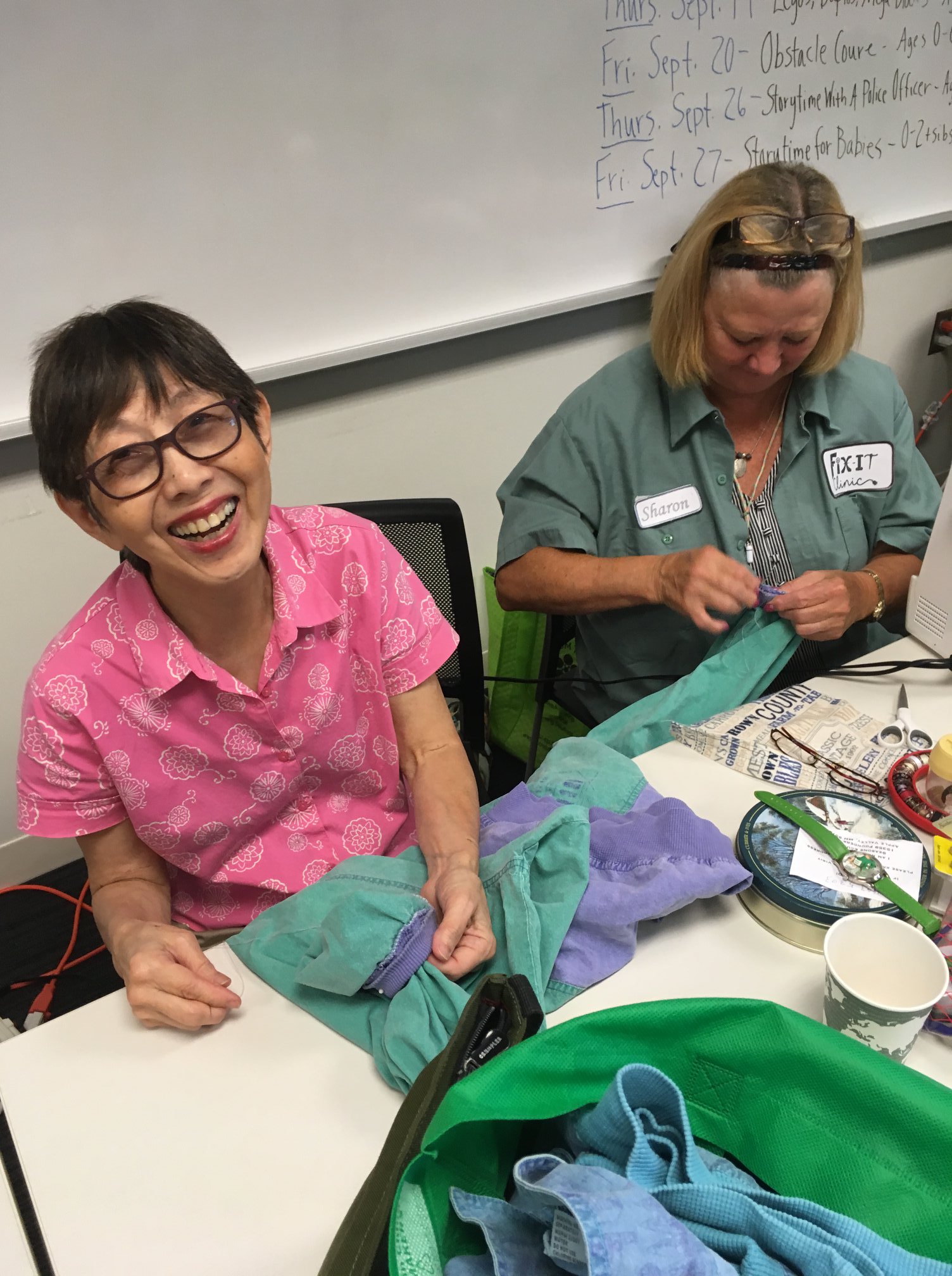 You'll bring your broken items (three items max) to a volunteer fixer to see if it can be repaired. There's no guarantee they'll be able to fix it, but they'll give it their best shot.
Are you wondering if your items are too big? You must be able to carry your items in. Feel free to bring any parts and supplies you think might help with the job. The volunteers have plenty of tools, but if there is a tool unique to your item, bring it along.
You can also bring clothing items to their volunteer sewers for minor repairs, mending, hemming pants and skirts, and zipper troubleshooting.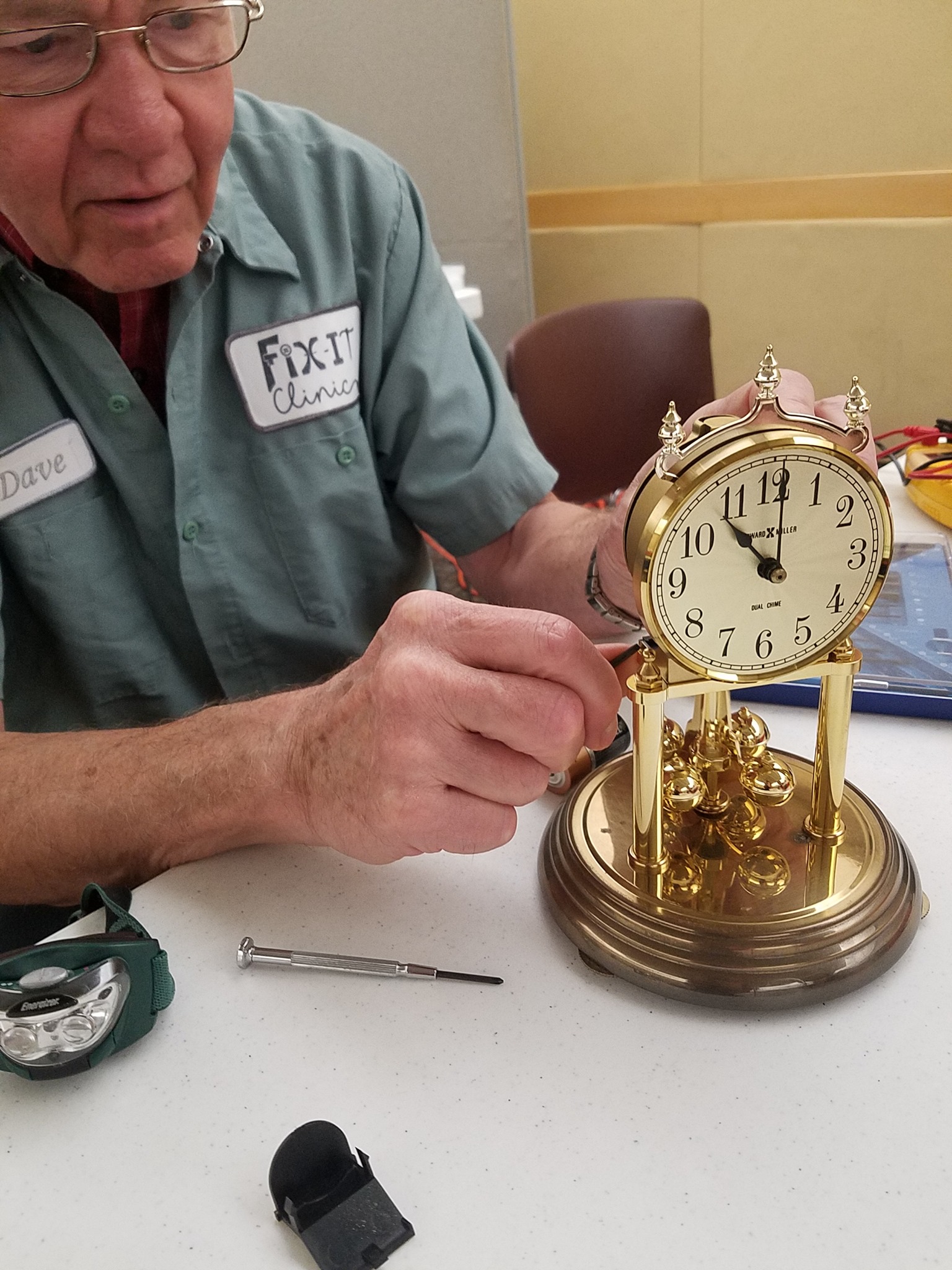 Other Twin Cities Fix-It Clinics Locations:
For other Fix-It Clinics in the Twin Cities metro area, check the following links: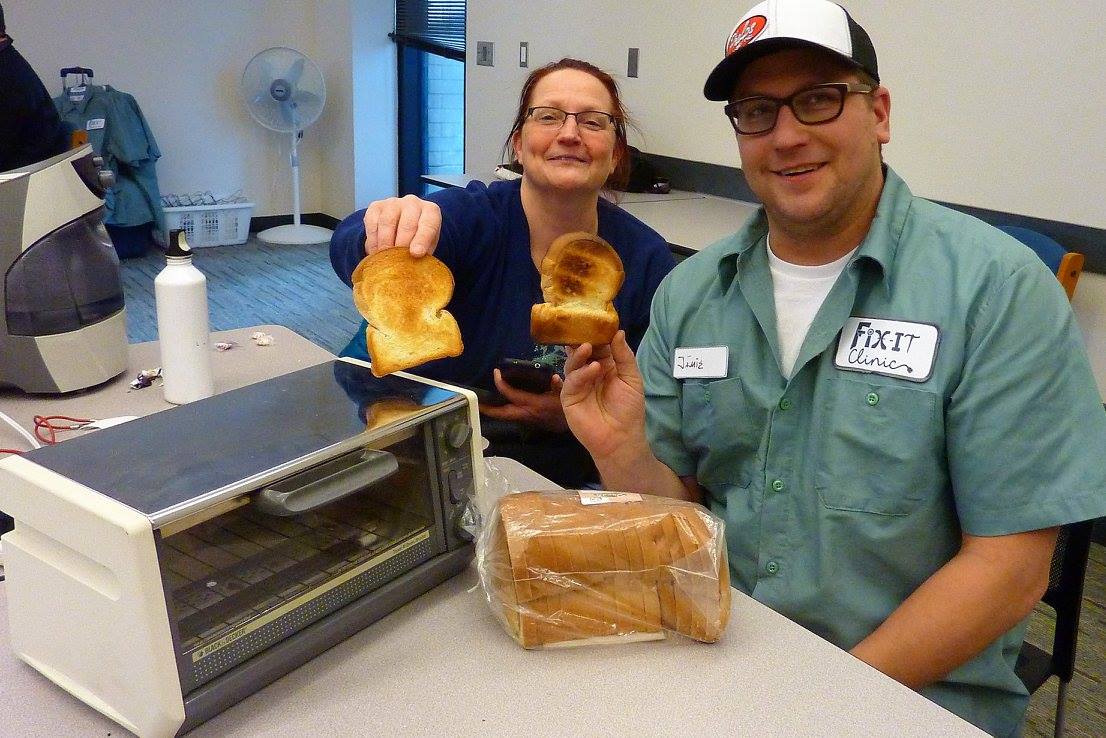 What Can Be Repaired at a Fix-It Clinic?
There is no guarantee your item can be fixed, but volunteers will give it their best shot. Some examples of items that can be repaired include:
Radios and stereos
Vacuums
Blenders
Clothing to mend – must be clean
DVD players
Coffee makers
Fans
Lamps
Sewing machines
Toasters and toaster ovens
Toys
Jewelry
Start cleaning your house and see what you can find!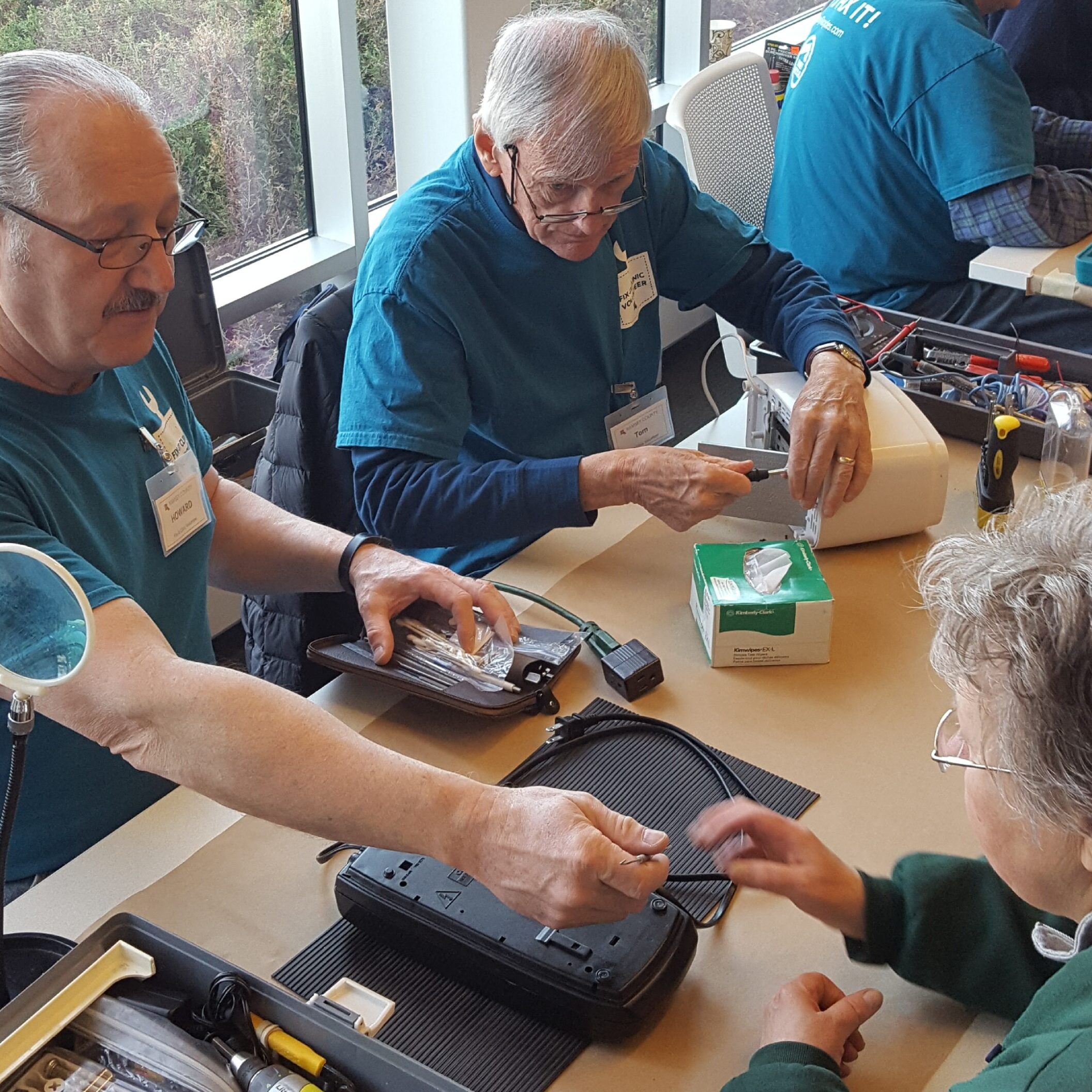 About the Author
Latest Posts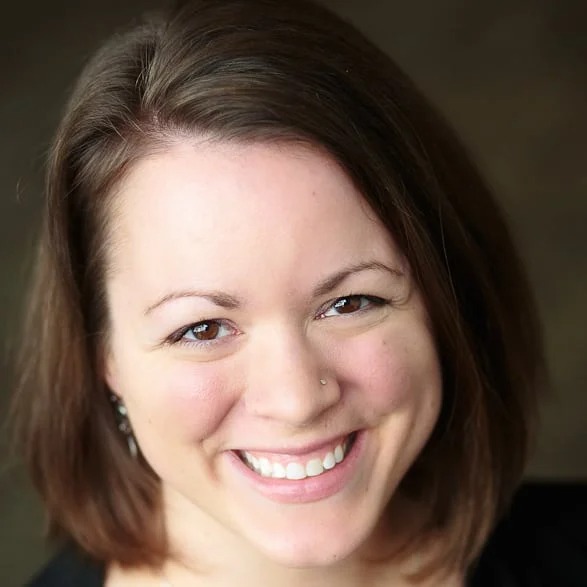 Laura is a former high school English teacher turned avid deal shopper following the birth of her first child. Now she's a work-from-home mom of six which keeps her plenty busy!
Laura grew up in southern Minnesota and has called the Twin Cities home for over fifteen years. On the off chance she gets some free time you'll find her with her nose in a book, spending time with family and friends, or enjoying a hot cup of coffee.