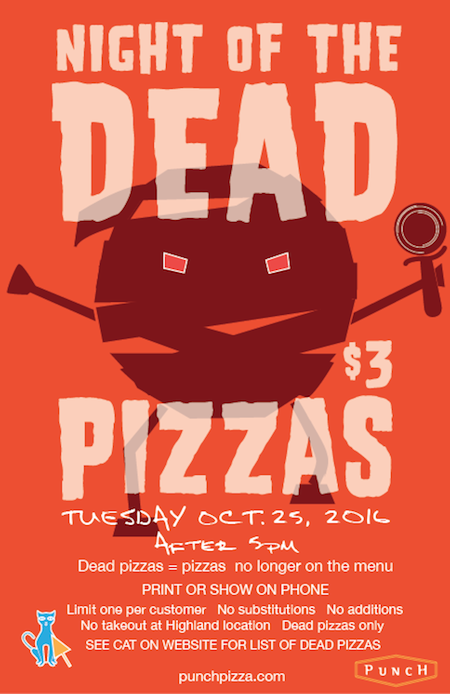 This awesome annual event is back again at Punch Pizza today!! TODAY ONLY, October 25th, after 5pm, you can get your favorite Dead Pizza for only $3. Don't know what a "dead pizza" is? Dead pizzas are the pizzas that once were on the Punch menu but no longer are.
You can see the Punch Pizza Dead Pizza menu here to check out all your options. I'm a bit fan of the Tripoli with prosciutto, onion and rosemary. Yum!
To get your dead pizza for $3, either print out this coupon or show it on your phone. This offer is limited to one per customer with no substitutions or additions.