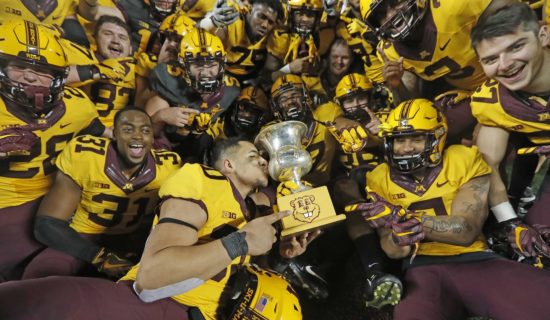 Football in spring? Yes, indeed! Join the Golden Gopher Football team this Saturday, 4/13 at TCF Bank Stadium for the 2019 Spring Game starting at 11 am. All events are free.
You'll be able to see the University of Minnesota marching band as well as Goldy Gopher. Goldy's Locker Room will be having a spring sale, and you'll want to show up early as Abbott hosts a pre-game fan fest outside TCF Bank Stadium with food, music, and plenty of activities for children.
Student-athletes and head coach P.J. Fleck will remain on the field for 30 minutes after the game for an autograph session with fans.