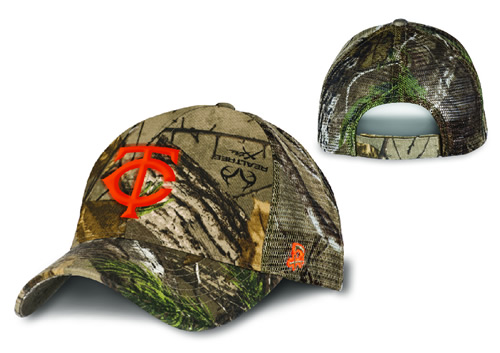 Got a 2018 Minnesota fishing or hunting license? You can get a free camouflage and blaze orange Twins logo cap along with a special ticket offer available through the Minnesota DNR with games on select dates from May through September!
License holders can purchase a reserved game ticket and receive a special Twins cap at the following games:
Sunday, 5/20 at 1:10 pm vs. Milwaukee Brewers
Saturday, 6/2 at 3:10 pm vs. Cleveland Indians
Sunday, 6/24 at 1:10 pm vs. Texas Rangers
Sunday, 7/15 at 1:10 pm vs. Tampa Bay Rays
Saturday, 8/25 at 6:10 pm vs. Oakland Athletics
Saturday, 9/8 at 6:10 pm vs. Kansas City Royals
Tickets are $19 – $24 each for the Home Run Porch or $42 – $49 for the Field Box, depending on the game selected. You'll receive your cap at the game.
For more information, please visit the DNR website.